About Trove
Trove is a peer-to-peer costume rental community. We provide access to high-quality costume goods for less money and empower you to make money by renting your cool costume stock to others. To keep exchanges secure, we offer a layer of third party accountability so you can focus on looking awesome, making memories and enjoying your costumed experiences.
Mission
Costuming and cosplay are art forms. We love that costumes tell stories and empower the people who wear them. When given the chance, we believe that people are more good to each other than not. We built Trove to foster and support a safe, diverse and inclusive community designed around creative expression.
Vision
To be the world's best online costume rental community where creativity, reliability and respect for each other—and each other's stuff—wins the day.
Superpowers
We pad your wallet, so you can live your best life!
We cultivate an inclusive and safe space for everyone to enjoy costumes.
We reduce consumption and waste by creating a system based on re-use.
Our Origin Story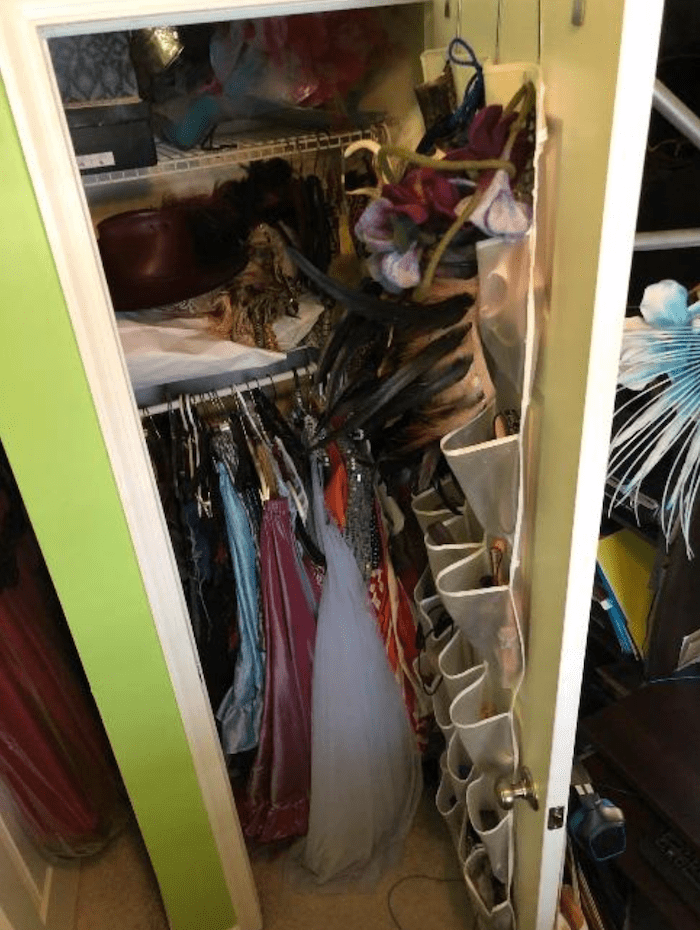 Trove's humble beginnings start in a wardrobe (no, not that Wardrobe you Narnia nerds)
Founder and CEO, Kelly, had a closet full of costumes that was the result of a lifetime love-affair with dressing up. Her gateway cosplay was a Poison Ivy costume, and once she donned that massive red wig, she knew she could never go back to a casual relationship with costumes. She was hooked and began building her collection over a decade of Renaissance Fairs, DragonCon and of course Halloween. According to the HalloQueen herself, "Halloween is not a day, it's not a season, it's a lifestyle."
Her well-known costume habit began to take over her living space as well as her life. Every weekend, friends wanted to borrow her high-quality costumes for themed events and Kelly spent more and more time curating elaborate costume-looks to the point where she wondered if this was something she could do professionally, to make up for the time she was spending on it. Do what you love, and you'll never work a day in your life, right?
She floated the idea past some of her cosplaying conspirators: "Do you think I could create a website for renting out my costumes to my friends so I can make this into a business?"
"Hell yes! And can we please post our costumes on it too? We'd also like to earn money off of the awesome costumes we have invested in, but wear so infrequently. Plus, that will give your clients more sizes and characters to choose from!"
Tada! Trove was born.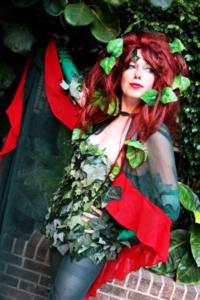 Who is the strong female lead?
CEO and Founder – Kelly Carnes, calls herself a "recovering publicist." She spent 12 years doing public relations for the Smithsonian and the Kennedy Center, before opening her own boutique consulting firm in 2017, Carnes&Co. She lives in Washington, D.C. with her nerdy husband and two dogs, lives for throwing elaborately-themed parties, and looks forward all year to dressing up for the Renaissance Fair, DragonCon, and of course, Halloween. She is proud to support other women-owned and diverse businesses as Trove grows.